The landscape of today's business world is diverse and constantly changing. Staying competitive in the global marketplace not only means diversifying your products and/or services, but also your most important asset – your people!
Successful companies in today's global market are learning to attract and retain the very best employees available in order to get ahead of their competition regardless of background or life experiences.
Here are just a few of the benefits of diversity and some great reasons why companies should take the time to foster a diverse workforce:
It's the socially responsible thing to do. Many of the people who benefit from companies creating diversity practices in the workplace are from groups who are often at risk of social exclusion. So by building policies that support and foster a diverse workforce we are actively helping these individuals by reducing some of the barriers they face in the workplace.
It gives you access to a larger pool of qualified candidates. Changing demographics in the workforce means that today's labour pool is very different from those of the past. Today's crops of highly skilled and available applicants are made up of a diverse range of people from a vast array of backgrounds and with varying life experiences.
It puts you in touch with your customers. Buying power today is represented by people of various races, ethnicities, ages, abilities, genders, etc. Smart companies ensure their workforce represents their client base.
It allows you to build a strong strategy. In order to succeed, companies must be on the ball; solving problems, quickly adapting to new situations and identifying new opportunities. Organizations need to rely on their employees' abilities to bring value and different perspectives to the table. And a diverse workforce will do just that – by bringing people together to work on projects from various backgrounds, you will give your company the competitive edge it needs to achieve business success.
Is your company a diversity champion? What are your best practices do you have in place? We'd love to know!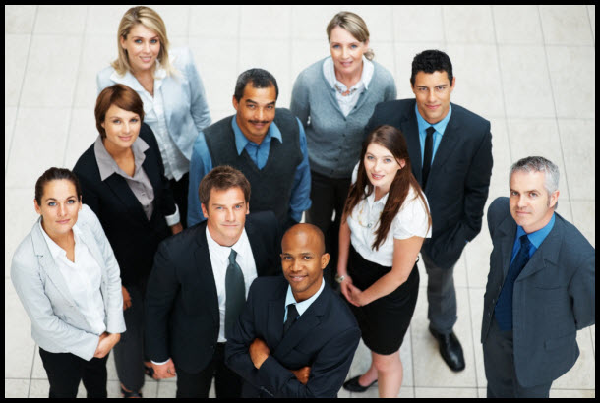 Benefits of Diversity (Workforce Diversity)