My wish: to use effective communication skills and convey this message within 140 characters... Why? Because social media is not only changing the way we as individuals communicate but also how organisations are communicating. Unknowingly, we are quickly becoming very efficient communicators; using very few words and still reaching our desired audience all the while keeping the entire thread indexable.
Recently Information Technology giant, Atos Origin announced that it would stop using inter office emails by 2014. When asked why, Atos CEO Thierry Breton mentioned company employees were sending an average of 100 emails per day, of which only 15% of those messages were deemed useful and the rest were considered lost time. This begs the question: Is email losing its relevance and effectiveness?
It's hard to deny, at times, we deal with email overload and maintaining quality of messages can be tough when there is so much information to be shared. Key information can get lost in the jungle of emails.
New modes of communications have changed the effectiveness of communication as well as how we communicate as individuals, colleagues and community. For Gen Y, Facebook inbox is quickly replacing Outlook. The boundaries between personal and professional emails are also disappearing. One thing is for sure, as humans we have evolved and so has the media we use to communicate. When people experienced Twitter for the first time, their jaws dropped as if a smoke signal using caveman just got his mail delivered by a pigeon.

Email however, is still the most common way to stay connected. Here are few things you can do to help develop effective communication skills:
• Pick up the phone or use the office Instant messenger. Don't make emailing your first option.
• Don't email if you can walk to the recipient – especially if the person is sitting in the next cubicle!
• Use utilities like Xobni (Smartr Contacts) that can tie up your contacts and their communication history.
• Use the function of cc judiciously. Similarly, use reply all as needed. Reduce clutter for yourself and recipients.
• Have filtering rules defined for people you communicate with very often.
• Learn to ignore what's not important.
• Keep it short; keep it crisp without losing the quality of message.
As GB Shaw famously said – "The single biggest problem in communication is the illusion that it has taken place."
What's your favourite mode of communication? Emails, Twitter, Facebook? Share your thoughts with us!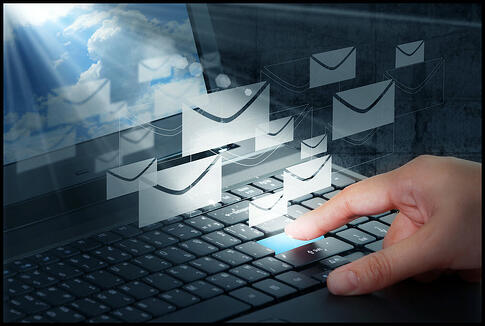 By: Nirad Chaudhari