I know a young artist who has become super successful in the first three years of her career, selling hundreds of her original works while other more seasoned professionals sell 2 or 3 canvases a year.
Being nosy by nature, I asked her how she did it. To my surprise, she actually showed me.
And what I learned can be used by anyone in the business of finding talent.
This artist has a number of websites dedicated to different styles of art in different formats. Every time she creates a new work of art she tweets a message to her loyal followers. Essentially "Come and see my latest work" with a clever descriptor. And literally within seconds hundreds of interested viewers jump on to those specific art pages.
It's amazing to watch; to see a page count go from 15 to 145 in a matter of a few seconds. An instant crowd if you will.
Now, she has built up a significant group of Twitter followers over that past three years, all people very interested in her art, many who have bought before or know friends who have. She has put many hours of care and attention into developing a group of very interested and motivated individuals, hundreds, sometimes thousands, who react almost immediately to her announcements.
And then they buy, aware that the art they are viewing won't last long.
As a recruiter, you can do the same thing.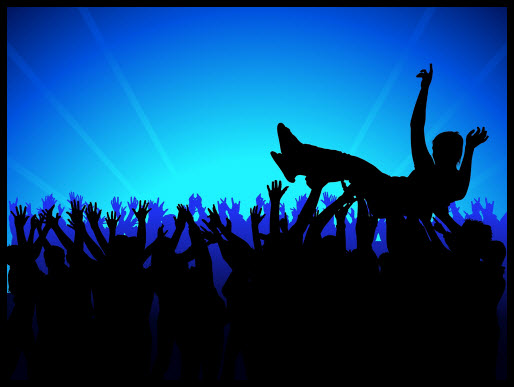 Social Media Recruiting
1. Invest long term in connecting with large numbers of passive candidates (start now) who are interested in a great career opportunity.
2. Make sure they know that the only way to find out about your unique opportunities first is to follow your tweets or email broadcasts.
3. Broadcast new opportunities to them on a regular basis. Promote exclusivity wherever possible.
4. Make the tweets interesting. Provide novel insiders details (free gym membership or flex hours). Stand out wherever you can. Have fun with your message.
5. Experiment with different headlines and approaches and track the results. Learning this way can make you a social media guru.
6. And finally, give readers the opportunity to respond so you get feedback. Remember, you are not a news service. Have them respond for more details. Or poll them on how much they liked the job.

Now go out there and create some instant crowds!