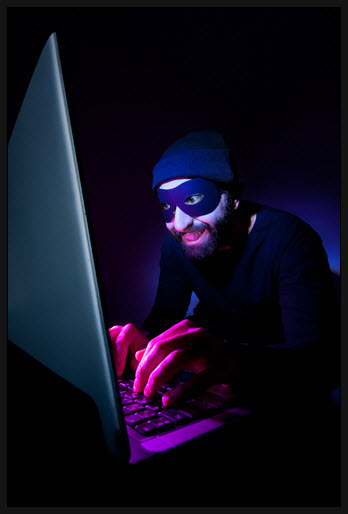 Devastating. Violated. Victimized. Last night, I was hacked... Twitter hacked!! I now feel what Paris Hilton must have felt. And that realization made me shudder. A little. In the online community, have I achieved that level of notoriety? Does someone really want to be ME??!!
But that feeling has since given way to anger. I have worked hard to develop the meager following I have. No one can sling a Bachelor zinger or quote back innocuous lines from It's Always Sunny in Philadelphia like this girl. And with one simple move, that credibility has been destroyed.
Where do I go from here??? Through a little searching, here are the steps I took to get my social personality back:
1. Freak out: It's a violation, plain and simple. You are entitled to a little freak out. Do it, it's cathartic. Now take a minute and calm down. You can handle this – this is not a life and death situation. Time to shake off the crazy and figure out your plan of attack.
2. Change your password: Request a password reset immediately. If you login on your mobile phone, be sure to logout and then log back in with your new password. You want to ensure that your password is changed by all means that you use to access the site – this will prevent those dastardly hackers from messing with you more. Don't worry if you experience a few unsuccessful attempts - you may be locked out, but the Twitter staff will help you with a reset. They're pretty timely, too.
3. Check your applications: Do you have multiple applications that link in to your Twitter account? It might be time to review their security/validity. There may be some applications in there that you don't recognize – delete them. They are likely the source of your problems.
4. Contact support: Still having troubles? The support team will help. They may do a password reset for you – don't panic, no information is sent to e-mail addresses other than the one used to create your Twitter account. Totally safe and secure.
5. Congratulate yourself: You made it, champ! Now get back out there and let your family and friends know that you're baaaaackk!
To avoid this drama in future, always practice Safe Tweeting: Be mindful of sharing personal information; it's better to be safe than sorry. With a little caution, you can navigate the world of social media safely and enjoyably. Happy tweeting!
By: Donna Alexander