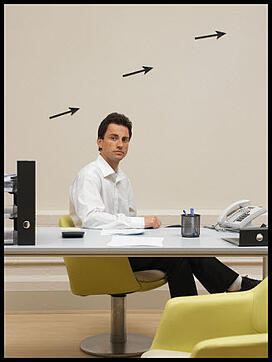 The Holmes and Rahe stress scale is a frequently used scale that helps to quantitatively measure the importance and impact that life events have on a person. Of the 43 life "stressors" that can impact your health, 9 of them are directly related to your employment with another 5 that are linked to changes in your income and housing. Are you thinking about changing careers? When you decide that it is time to change careers or to look for other work, it is no wonder that many people feel overwhelmed and indecisive. Where do you turn to for guidance?
Since I am speaking about the choice of changing careers, not start one, I think it's a fair assumption that in this case, you no longer have a school guidance councilor to help you make the best decisions. So where do you turn? Who can help you? First, let's explore why you want to move.
I have found that most people who are looking for new permanent employment are doing so for one of the following reasons:
• Looking for a new challenge
• Looking to make more money
• Looking to improve their work/life balance
• Looking to remove themselves from a politically charged/ bad employment situation
Once you delve deeper into the "coined" phrases above, the common thread is that people feel undervalued. Whether it's not being paid enough money for what they do, not being promoted as quickly as they think they should or not being adequately respected for what they do. In short, they think they are worth more than 'that'.
First thing you need to do is determine what exactly you are looking for. Make your expectations realistic. There is nothing worse than a potential candidate coming in and saying they would like a $20,000 raise. The reality is you can expect to make the same amount you are making now, plus or minus $5,000 - $7,000. Notice the minus.
Many times, to get "that job", you need to take a slight pay cut. You should see room for growth and the ability to realize your next position. Also, don't expect a raise (in salary or title) every 3 months. It is not going to happen. If you can hone in on what it is that is making you feel undervalued at your current place of employment, you stand a very good chance of progressing in your career.
As for who can help you wade through all the openings and interviews that you are about to embark on, the answer is easier than it seems: us; Randstad Canada. Being the country's largest staffing and placement company, with decades of experience, any of our recruiting community would be happy to help you through this life-changing experience.
By: Jeanette Lampe