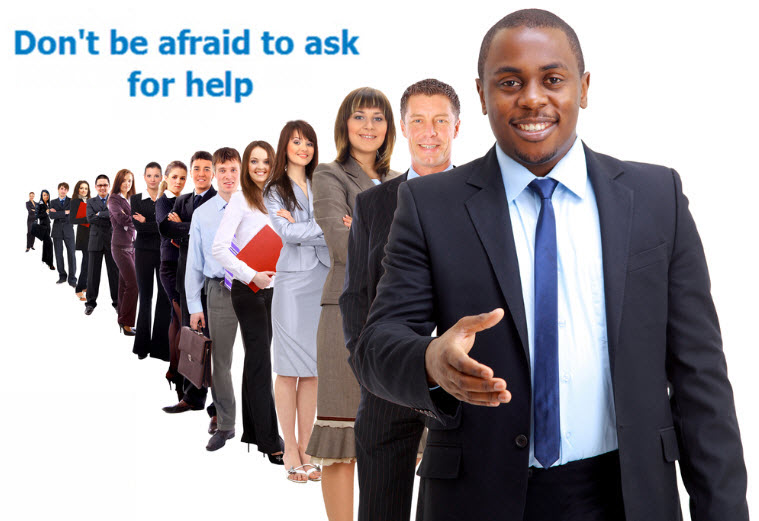 Job Search Tips: Don't Be Afraid To Ask For Help!
Whether you're a new graduate or a workforce veteran, finding a new job is a task that requires time, energy and a willingness to do things that might be outside your comfort zone--such as asking for help. However, the more you reach out, the more likely you'll find yourself employed in short order.
Use A Resume Expert
When creating or updating a resume, many people have a difficult time "tooting their own horn" about their skills and experience. It feels a bit like showing off. However, if you don't share it, how will anyone know? If this is you, then consider enlisting the help of a resume expert.
As an unbiased professional, they can decipher what's valuable experience and get your resume to show people what you can really do. No matter what type of work you've done, you have brought some value to your former employers. Did you create a new process, design a new spreadsheet, or save the company money? A resume professional will help you uncover these things and work them into your resume.
Learn How To Network
Networking is connecting with people to let them know you're looking for a job. If you're thinking, "I don't have a network," think again. Sit down and make a list of the following:
Family and Friends
Neighbors (Past and Present)
Current and past supervisors and co-workers
Professional associates (Doctors, Dentists, Lawyers, Accountants)
Teachers (Yours or your children's)
Teammates
Facebook, Google and LinkedIn Connections
You've just created your network, and once you get the list started you'll probably discover even more. Your job is to contact these folks and let them know you're looking for a job. Even if they don't work in your industry, they could have people in their network that do and who might know of openings. Many times a company won't publicly advertise their open jobs, and networking is a way to learn what's available in this hidden job market.
Join A Job Search Group
Search the Internet to see if there is a job support or networking group in your area, and go to the meetings. Along with the networking opportunities, you'll get support from other people who understand exactly what it's like to be searching for a job in today's market. You can learn from others and if nothing else, the support and camaraderie can help keep your spirits up on days when your job search isn't going as well as you hope.
A solid resume, good connections and a strong support system will go a long way toward making your job search short, satisfying and successful. Don't be afraid to ask for help from the people who can make it happen.