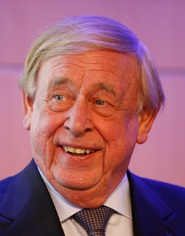 Happy Birthday 80th Birthday to Randstad's Founder, Frits Goldschmeding
Randstad Canada would like all of you to join us in celebrating Randstad's founder, Frits Goldschemeding's 80th birthday.
Having founded the company as a student in 1960, Frits dedicated his entire working life to creating the company we now know and love. His enthusiam, vision and positive outlook still shape Randstad today and will forever more.
From a one man operation, to offices in 42 countries around the world, Randstad has grown in large part to his dutiful leadership and extraoridnary work.
Happy 80th Birthday!
Sincerely,
Randstad Canada