Recruitment in the 16th or 17th century, (when Canada's first colonies, Frobisher Bay, and New France were formed, and Thanksgiving would have been celebrated to some extent) was a little different than it was today. Considering that your hiring manager may have been the Queen of England, or the King of France, pay negotiations would be limited.
A strong job description can be the difference from finding a new hire and searching for months. It is also one of the first stages in the exposure of your brand to a new hire, future employee or jilted job-hunter.
Consider how a job hunter will read your description. Does it make your workplace seem appealing? How does it stack up against your competition? Have you checked for typos or grammatical flubs?
Unless you have Monarchical powers and are discovering new continents your brand, and prospect of hiring depends on effectively communicating your job role and your office's culture.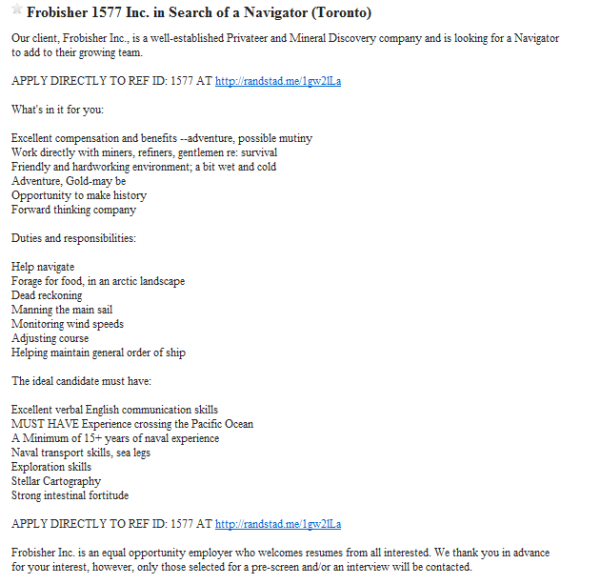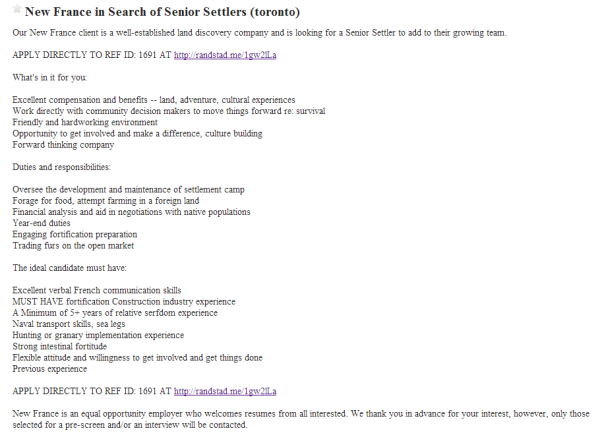 So
Happy Thanksgiving
everyone!
We hope you're not too disappointed by our fake job offers! If you are looking for the perfect employment or staffing opportunity, we surely have thousands of them.
Click here to apply!