My Worst Interview Ever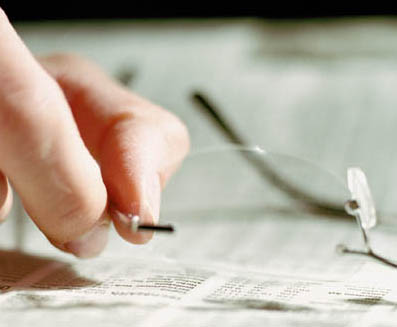 If you need some other job hunting tips, read the other parts of the 2014, Job Hunt Check List Series.
1. How to dress for inteview success
2. Three keys to acing the this year's interview
3. Six tips to managing your online brand
Have you ever had an interview so bad you knew immediately after that you weren't getting the job? I did and it was glorious.
I've had a few interviews in my life, probably no more or less than other communications professionals my age, but one stands out as the worst.
I'd applied for a position as a marketing coordinator at an Ontarian metropolitan newspaper that I've always loved. To say I knew this paper was an understatement, I'd grown up playing with it, I knew its inception date, its purchasing history when it bought another large important paper – I felt this job was mine and could be no one else's.
Problem was, I didn't really know what a marketing coordinator did, at least not the type of marketing coordinator the company was looking for.
There were four rounds of interviews. One that was over the phone with an HR manager, she was wonderful. I had a second with the HR manager and the outgoing marketing coordinator who was taking maternity leave.
Companies are going to test your skills, think through possible tests before hand
On both of these I sailed through, like a pirate returning to Cutthroat Island, I felt invincible. The third phase was on the same day, where I had 30-minutes to write a marketing plan. I used my own computer, mapped out the plan with full ideation and a great deal of copy. I was pretty happy with it, and after a review, the outgoing coordinator liked my stuff; I was into the last round of interviews.
I was to meet with the digital marketing director and the HR manager again. Both of these people I'd done a pretty good job of checking up on, I'd even checked up on the marketing director. I knew for instance he'd recently done a charity fashion show; something I'd be proud to speak about.
Be prepared, but don't necessary try to say everything you know
I got a call a few minutes before the interview from the HR manager, with a change in meeting time and that I was to meet with the marketing director. This is a good sign, no matter what if you're meeting with the final line in hiring managers you have a good shot at getting the job. Just don't screw it up like I did.
After bringing up the charity fashion show right off the bat, I'd outted myself as being a little over prepared. I always felt that knowledge was power and knowing as much as possible about the people I'd be meeting with would be of value. The key is, knowing how to speak about the knowledge you have.
Never correct your interviewers on matters of history
The next enormous failure was, I corrected my interviewer. The marketing director wasn't exactly sure when the paper was founded; he was trying to impress upon me the depth of the paper's character and its importance to the community.
The Black Pearl was sunk, and there would be no recovery. Within moments the interview switched from an opportunity for work into an interrogation. Bad sign.
Some ask why I wear ties so often, well, I'd worn ties in the previous two rounds of interviews. It was unusually warm for the time of year and I'd gone with a bare neck. For a week or so after the interview I blamed my tie, really it was because I was a bit of a jerk in an interview room and it ruined me.
Failure is a learning opportunity
Another issue was I'd never been a marketing coordinator in my life. I'd run marketing campaigns, I'd organized ad buys, but I've never kept an entire team in lockstep. It would have been a risk for them to hire me and I'm proud that I got that far in the interview process.
What have you learned from hard interviews? Share your stories with us on Twitter @RandstadCanada