According to the Canadian Centre for Occupational Health and Safety (CCOHS), over 42,000 workplace injuries are caused by fall type accidents. Most of them over 65 % are falls on the same level due to slips and trips; winter ice and snow aren't going anywhere soon. They just make a relatively uncomfortable season, into back, neck, wrist and knee nightmares. Sidewalks, walkways, staircases and roadways that are left unsalted or snowed in become their own worlds of danger.
Check out this list of winter survival and safety tips to keep yourself and your team in good form through these final months of winter.
Tips for Surviving Winter
Keep walkways and stairways clear. Remove hazards like water, powercords, or tree debris from your floors floors and stairs, paths and driveways.
Mark hazardous areas with signage as often as you can. Use signs, cones, barricades, or floor stand signs to warn workers, pedestrians and the often forgotten mail carriers.
Wear sensible footwear, this is not the time for flats without traction, boots with grip and warm socks are a better fit.
Tips for Snow Removal
Shovel your walkways and driveways. Yes, it is cold, yes it is heavy, but pull out that shovel and clear the snow. If you don't it will become ice, and ice is bad.
Clear the snow from the roof of your car, it is a hazard to other drivers and to yourself. Once you done that, clear the snow that you've dropped on the driveway, otherwise, see above.
Apply salt, sand, or ice melter to keep the ice from forming longer, but try not get too much onto your lawn or garden, you'll kill your plants or annoy your neighbors.
Tips for Walking Safely in the Wintertime
If you're walking at night wear bright clothing or a reflective vest.
Sunglasses are you friends. Snow blindness can truly disable your vision and put you at risk in any environment including the city.
When possible use your hands to stead your gate.
Be aware of your surroundings, especially around what could be hidden water sources, or on ground covered by fresh snow.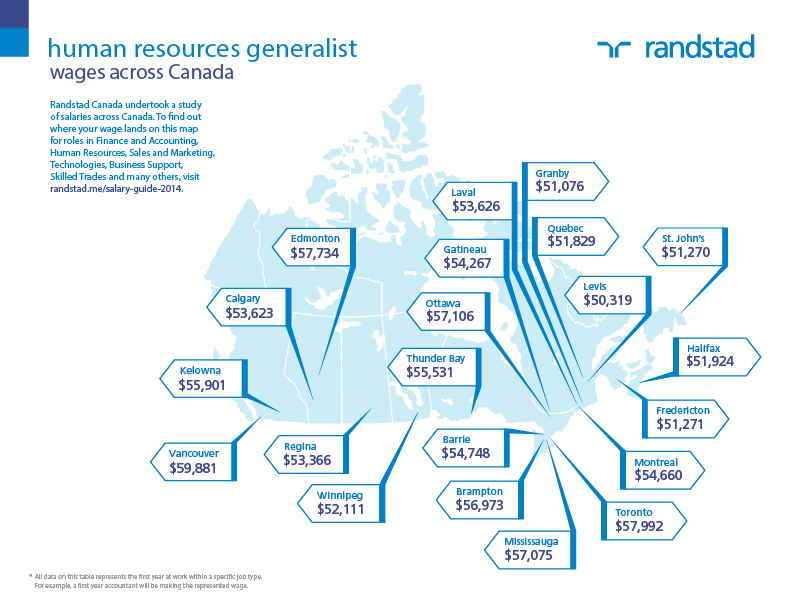 If you're looking for information on human resources professionals, or
are considering a career in the field look into
Randstad National Compensation Survey
, where you can compare starting salaries for thousands of roles in 57 Canadian cities, or if you are attending HRPA 2014 in Toronto visit us at your booth.
What are your safety tips for this winter?
Share them with us on Twitter
@RandstadCanada.