6-Tips for Networking at Conferences like #HRPA2014
Not at the conference yet? Watch out for ice and snow and follow our tips for staying winter safe on your way to HRPA2014 in Toronto this week.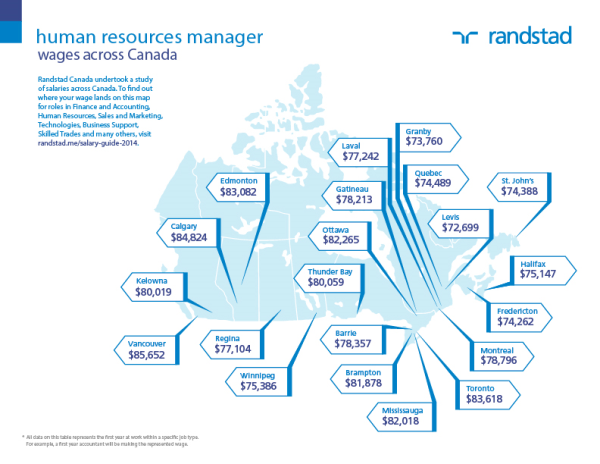 Well organized conferences are a brand's best friend when recruiting, networking or trying to learn industry best practices. It gives you the chance to meet with your competition, to speak with their best and brightest and find people who are tapped into networks in your industry.
Brands and business spend millions of dollars each year at industry conferences; they act as a fulfillment piece for brands, new initiatives and other types of campaigns. If you're planning setting up a booth or even just attend a conference in Canada, read up on some of these networking and recruiting tips and tricks before shinning your shoes and handing out cards.
First off, ask yourself and understand why you are attending the event:
Return on investment (ROI): If you're recruiting or networking you are on the hunt for very specific people. Conferences let you target specific people with experience or interest in the skills or industry you are looking in. This is you have the chance to leverage the conference's scope, participate in important events and spend your money wisely. A newspaper ad might lead a few people to a website or to make a call, but attending an event can put you in front of people to let you directly sell your services, ideas or products to them.
Beyond the booth: Once you have a booth, what you do outside of it is almost more important. Conferences have side events, dinners, workshops and other types of events that break people into smaller more engageable groups. Find where you are most effective at networking and optimize you time by joining in and taking part.
Lists, profiles and preparation: It isn't enough to just attend, you need to have a plan in place before you arrive. If you know which businesses are attending, it isn't hard to find out who is attending or what information they are either looking for or distributing. Search the social media hashtag, or conference pages for people who are engaging, asking questions or sharing content – you can start speaking with them before hand and get the conversation moving before the big day.
Ways to participate:
Manning the booth: If you have a booth you need someone at it at all times. Otherwise, what's the point? Being approachable isn't as easy as it sounds, not spending time on your smartphone, slouching, or fussing with your booth arrangement will help make it apparent that you're welcome to new discussions.
Speaking opportunities: One of the best ways to reach a conference is to have the chance to speak at one. This isn't as easy as asking, you need to often present your idea in the form of a call for papers, pay a great deal for sponsorship, and or, have a profile built in the community you are representing. Once you have some or all of these in place speaking opportunities will follow and your brand will benefit.
Volunteering: Another way to network and attend a conference is to volunteer at one. You are likely going to be working with other professional in your field, you are also going to build a contact base with the organizers and have a different level of access to them than you would normally. Volunteering has another benefit, it is free. You are going to start discussions with people about who you are and why you are there, and you'll have a frame of reference laid out with everyone you meet. If you can manage to help move tables or direct delegates you might be connecting yourself to just the right people and spending little more than your time to do so.
If you are hiring for any role conferences can help you find the best talent; knowing what they want can help you bridge a conversation into a potential new hire. Learn more about what salaries Canadians are looking for with Randstad's National Compensation Survey. Download yours today.
How do you use conferences to find new recruites, or aid in your job hunt? Tell us on Twitter @RandstadCanada.