Youth Talent Search: What Does it Take to Recruit and Retain?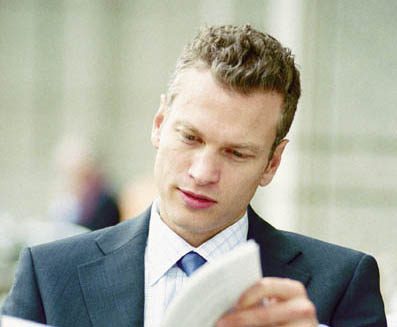 Every generation has a habit of grumbling about the one that comes after, yet every business has no alternative other than to work with younger employees. Youthful workers are the destiny of the company's future. It's imperative to recruit and retain the generation known as the Millennials.
The Millennial "start date" isn't as solidly defined as those for Generation X members, or Baby Boomers. Most people consider anyone born in about the early-to-mid 1980s until around the year 2000 to be Millennials. Now, those individuals are graduating from universities and tackling the adventure of beginning a career path. The best and the brightest are ready to contribute today, but it takes a very savvy business to attract them.
When I attended Jerry Zhang's live session on this topic at the HRPA 2014 Conference in Toronto, I was captivated by his messaging and starting realizing how lucky I have been to work with and mentor many youth entering the workforce. I definitely learn a lot by working with this passionate crew and their fresh outlook can be insightful and inspiring. I agree with Jerry's key points about the benefits and advantages to hiring youthful workers who are fresh out of school, including:
7 - Keys to engaging talented youth
Their positive perspectives. They haven't been around the block 1,000 times, so they often see old problems in new lights.

Their cost-effective salary expectations. The Millennials will work for less money than you might expect. Yes, they should be compensated, but they aren't asking for six-figure starting salaries and they often value ongoing learning and growth opportunities more than salary.

Their ability to absorb information rapidly. Maybe it has something to do with all the electronic gadgets they grew up with, but younger workers seem to grasp ideas quickly and then run with them.

Their inherent energy levels. Remember when you were 23? You could pull "all-nighters" without suffering week-long consequences. Millennials have that kind of go-getter attitude, and they'll work hard if they believe in a cause.

Their dreams and beliefs. The hopes of young people always fuel innovation. Today's youth are no different than the youth in decades past. Millennials want to change the world, so companies need to have passionate visions to woo them.

Their philosophy of life integration. Millennials believe in balance in all areas of their lives. They seek out workplaces that value them as people as well as employees. No wonder so many of the Millennial-heavy companies have onsite fitness and gym areas, ping pong tables and generous personal time policies!

Youth today must be inspired. They want to work, and will give an employer their all if they feel they are respected and needed. By offering young recruits a culture that appeals to their intrinsic natures and general characteristics, businesses can expect to grow a loyal, passionate and engaged Millennial workforce.
Did you know?
According to Millennials around the web, some of the best companies to work for include: CareerBuilder, Orbitz, Dell, St. Jude's Hospital, Walt Disney World and Starbucks. Ironically, the list of favorite employers spans across all industries. This reveals just how versatile Millennials are when it comes to their preferred skill sets and talents and, more importantly, that any company has the opportunity to inspire their next generation of employees and win in the youth talent search.
By Social Media & Employer Brand Strategist Lauralee Guthrie
How do you engage younger talent? Share your ideas with us on Twitter @RandstadCanada.
If you enjoyed this article, read 6-Tips for Networking at Conferences, and 4-Management Lesson you Can Learn from Hollywood.