Is your salary too low? May be it is time to move.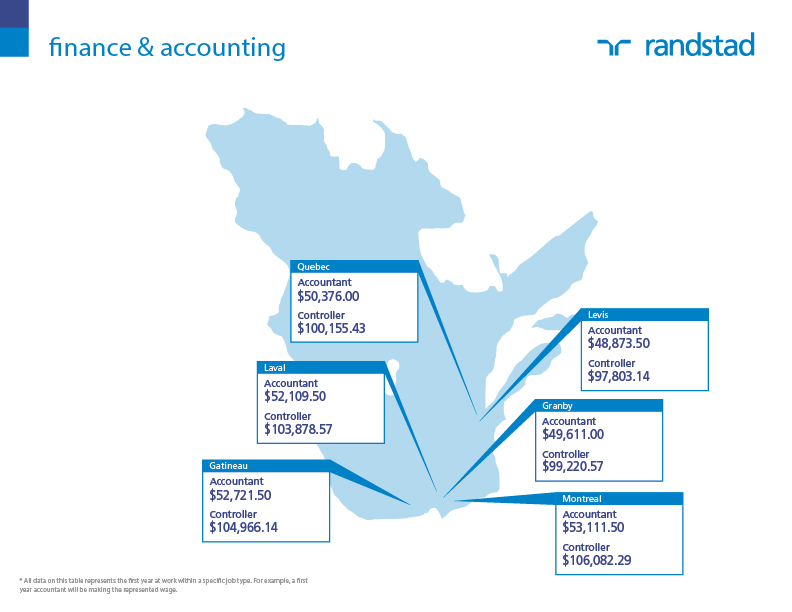 Salaries in different cities vary. What someone makes as an accountant in Levis, Quebec, isn't the same as someone in the same role in Montreal. The same goes for a warehouse worker or Barrie, Ontario or Toronto. Where you live affects how much money you make – and while that says nothing about quality of life, it is good to know.
If you're curious about the bottom line made by your contemporaries in different cities across Canada, or in different professions, Randstad Canada's National Compensation Survey has the information you need to start your career, or move into another.
We have two ways for you to review this data – one is a set of infographics, which scope out some of Canada's most actively hired roles in cities across Canada and the other is the a series of salary guides which include our full data sets.

With the maps you can quickly scan the country and give yourself a picture of the differences between Vancouver, British Columbia to St. John's, Newfoundland.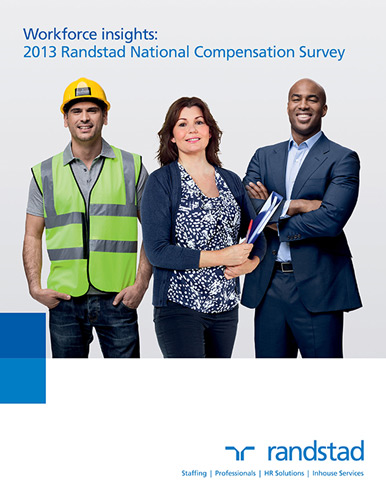 The guides give you a more comprehensive look at roles and salaries in 57-cities for roles from information technologies, finance and accounting, sales and marketing, human resources , office administration, manufacturing and logistics.
Either way, before you pack your boxes, or your desk, review our guides and give yourself the information you need to make a wise career move.
Looking for a job?
Read our 2014 Job Hunt Checklist to give yourself a head start this spring.
1. How to dress for inteview success
2. Three keys to acing the this year's interview
3. Learn from past mistakes with the Randstad blogger's worst interview ever.
4. Trends in Resumes for 2014, the Dos and Don'ts