"Denver over Seattle, but my heart breaks either way."
Tom Turpin President of Randstad Canada, makes his Super Bowl XLVIII prediction.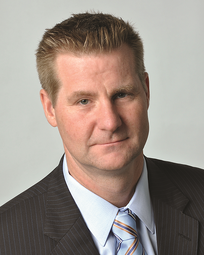 I love football, I love football, I'll say it again I love football.
What you get with football, especially the Super Bowl, is a game of incomparable complexity, where power meets precision and speed is matched only by sheer cunning.
You can have a strong offense, or a strong defence but you can't win it all in the end without the other. It is a symmetry of forces.
A player can make a difference, absolutely, but what he can't do is do it on his own. No one player dominates, you need the players to your left and right. Peyton's a hero and he'll be a legend for a century to come but if he doesn't have his left tackle by his side he'd knocked out before he'd even thrown one of his much loved ducks downfield.
Look, you have two interdisciplinary teams working together against and a comparable opposing force; they're prepared, motivated and have crossed all the same roads as you have, to get where they've gotten to.
Some players are great at blocking runners, others catching balls; the difference is they are all the highest performers in their respective fields. Punters, running backs or linemen they are the best of the best; unquestionably tested by the rigours of a decade or more of gruelling practice and play. They put it all on the line, maybe even cutting their life expectancy short to compete. What happens when an unstoppable force meets an unmoveable object? That's the gridiron, that's business, that's life.
My heart goes out to the Seahawks and I'm rooting for them with everything but my wallet.
If I had to put skin in the game I'd go Denver, strongest offensive effort in the history of the game this year and they have a respectable defence to back that up.
The Super Bowl is a great way to cap off the start of a great year and from everyone here at Randstad Canada I hope you all have an exciting and safe Super Bowl weekend.
Go Seahawks!
Tom Turpin
President of Randstad Canada