3 - Questions you must ask yourself before applying to a new job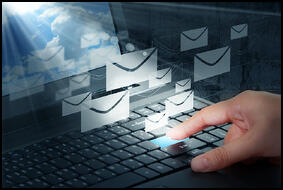 Whether you are new to the job market, or have recently upgraded your skills applying to jobs for the first time, or the first time in a long time can be a challenge. To help new job seekers reenter the workforce, this is the first in a three part series, on ensuring you're ready for the roles you're applying to.
Everyone is capable of anything they put their minds to achieving. With experience, networking and hard work you can attain your career goals.
The question is, what are those goals and how are you going about achieving them?
Building work experience is key to growing your career and whether you are looking for your first job or a new job, or a new job in Canada it is important that you are putting your job hunting energies in the right place.
Before you apply for a job ask yourself these questions, and then think about the resources available to you.
1. Have you ever done this job before?
If you have, then you are a probably ready to do it again. We've all made mistakes and learned from them so focus on the positive and get ready to talk about your success and failures. If you haven't done this job before find out everything you can about the position you are applying to and try to see if there are similar work duties that you've performed.
Really think about if you are ready for the position you are applying to, employers don't read every resume, they certainly don't interview everyone after reading their resume. If you want to get a job you need to have a plausible experience set, or a very good story to explore how you are ready and able to do the job you are applying to.
2. Do you know anyone who does the job you're applying to?
The best way to know about a position is to speak with someone who does the job. Search your network for someone that does the job and speak with them. If don't know anyone who does the job, search online forms for stories from team members or people in similar roles and get a picture for the work realities of the role.
If you are excited about the prospects of a role, getting some first-hand knowledge is valuable in resume writing, interviewing and will help you learn if the job is actually for you.
This will give you insights into the path that your friend or the post writer has taken to get the job and the experience required to get it. There might be qualifications you don't have that have not been written in a job description but are generally accepted as standard. There also might be screening methods you should know about like drug tests, credit checks or reference requirements you can't meet or pass. Look into it and don't apply to a job that you can't get based on these requirements. You can add experience or fix your credit before you drop a resume off, not after.
3. Do you have the experience required for the role you're applying to?
There are a few basic things you need when you are applying to a role. Every role will ask for some amount of the following;
Education: You need some sort of education for almost any role in the Canadian marketplace. If you don't have a high school education you need to consider taking an equivalency. There are resources in your region that can help adults get certificates that are certified as high school equivalency. This can help you get into a college and can help you grow you skills, abilities and confidence

Experience: We all have experiences, but sharing the ones that are applicable to the job you're applying to is important. If you have no professional experience and no training then you should be applying to a job where training is provided and experience might not be nessessary. If this is your first job time applying to a job and training is provided that's amazing, otherwise you may need to find training externally, from an educational institution or through an internship.

References: You need someone to vouch for your abilities and character, they can't be family member or a spouse; that's the foundation of it, but it goes deeper than that. A reference can be a professor, a valued community member or someone of authority. You don't necessarily need a letter of reference, but it doesn't hurt to have one on hand if you've got it. Remember to contact your reference in advance of applying to the job to ensure they are available and ready to provide your reference.