1 - Guaranteed way to get noticed in an interview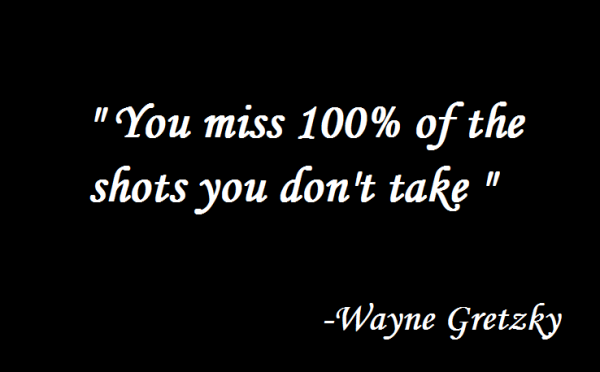 Interviewing for a job is hard, but there are ways to improve your chances and to gain from the experience. With honest advice coming from real personal stories, the Randstad blog presents our second real-life advice piece. Read the first, about one writer's worst interview ever.
Flexibility landed me my first job.
When I was 15, I attended the Ontario Education Leadership Centre, OELC. I'm not alone; I've met at least 100 people across Canada at various points in my life who have attended the institution at some point. The place is beautiful.
Students are invited to apply and attend by their high school teachers. One of mine thought it would help me grow as a leader. I applied and got in and I was to attend OELC for two weeks.
During the first week the administrators asked campers to apply for future positions as camp counsellors. I applied and I had to write my application letter by hand; my hand writing is horrendous I was sure I wouldn't even get an interview.
Of course, it being a leadership centre, they interviewed everyone who applied, lucky me. When it came time to be interviewed for one of the coveted positions there were at least 30 other bright kids in front of me in line; and at least 60 people applied for one of four positions. My interview was scheduled for 2:15 p.m., I arrived 10 minutes early and there were still those 30 other campers in line in front of me. I guess everyone had the same idea that I did. It pays to come early.
I could see nervous campers chatting in line, others returning from the meeting hall where the interviews were held. No one was crying and a few of the campers came and told us what the interviews were like.
I overheard one interviewee say "At the end of the interview, they asked me if there was one thing that I'd like to do or say, that they could remember me by ... I sort of froze."
When it came time for my interview, I spoke to four adult camp administrators, they sat in a long lunch table, I sat in a white plastic chair about seven feet infront of them. It was a panel interview and it was nerve wracking.
I got through the basic questions about my leadership experience, it wasn't very impressive. I made them laugh a couple of times making fun of my height and lack of a sports specialty outside of swimming and lifeguard training. All of the kids at OELC seemed like superstars to me.
At that point the question came to me.
"So James, how would you like us to remember you?"
Instead of saying anything I got out of my seat and did the splits. Not the side splits, not a strained awkward movement. I was basically Jean Claude Van Damme when I was 15. Not a muscle was torn, nor a grimace made.
I replied, "I want you to remember the kid who made you laugh, then did something you'll never forget."
With that I got up gingerly, shook a few hands and walked out of the room.
By dinner time I had an envelope with an invitation to be a counsellor. It included a note, that if I completed the two weeks with a group of 11 and 12 year olds, I'd get $500 as an honorarium.
That happened to be my first pay cheque.
Sometimes it isn't just what you say, but what you can demonstrate that will make a lasting impression y on your interviewers. That impression matters.
Think about what makes you different, what can you share of yourself that will help your interviewer remember you? Of course, you can always just do the splits in a meeting room and see how that goes for yourself.
How did you get your first job? Share your experience with us on Twitter @RandstadCanada