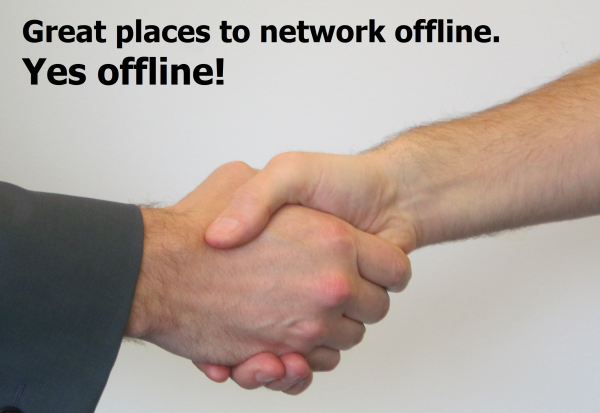 Fortune recently published an article titled, How millennials can think beyond the selfie written by Hootsuite's CEO, Ryan Holmes.
In it, Holmes indicts multiple generations (anyone ranging in birth year from 1980 to 2000) by cherry picking examples of poor social media use like offensive remarks made on Twitter by one notable CTO and citing the debunked Time Magazine feature calling millennials generation Me, (every generations has called younger generations selfish).
Homles' critique of 20-years of social media users is unfair for a number of reasons, one being that the way a 33-year old and a 13-year old use social media are completely different but that's beside the point.
Where today's networkers fall flat isn't digitally, it is in real life where their skills need work.
The connections you make face to face are deeper, they carry more meaning and build greater mutual empathy. In a study performed by researchers at the University of California, Berkeley, they found that even through video conferencing you elicit greater empathy than through text or phone.
Empathy is your ability to recognize and respond to others' emotional state. Peoples' emotions are important in networking and in business. Do people like you? Do they like what you are saying? In your responses to their statements or questions are you responding in a way that helps or hurts them? By meeting face to face you increase your chances of building strong connections.
5 great places to network offline
1. Alumni associations
If you've graduated from a college or university connect with your old classmates and get involved locally in events at your alma mater. You class mates; teachers and deans may have job leads for you.
2. Conferences, trade shows, and public meetings
Find industry or community events that interest you and take the time to get engaged. Don't attend and tell people you are networking, attend and learn about your community or industry interest. You might not immediately find the job or business connection you are looking for, but you will be bridging towards that connection by meeting people and being interested.
3. Volunteering anywhere
Helping others is a great way to put your name out there. This is a way to put yourself in the best light possible. Charity events are seasonally abundant in almost any community and instead of paying for a conference ticket, see if you can volunteer. It can be a rewarding experience and the personal connections you'll build help you in the long and short term.
4. Local intramural sports or other competitions
If you are so inclined, sports are a great way to get to know people and keep yourself healthy. You meet fun people and work with them over a period of weeks or months. Any type of competition where you are engaging with groups of people is a strong networking opportunity. Whether it is a poetry slam or a Scrabble competition you will meet people!
5. Tweet ups
Tweet ups blend real life and our digital lives in an exciting way. They give you a chance to meet people who you follow and engage with personally. Any time you actually connect with your followers in real life you build value into your social network, making those digital connections stronger and making the relationships you're building more worthwhile.
What's the best experience you've had networking in real life? Share you story with us on Twitter @RandstadCanada