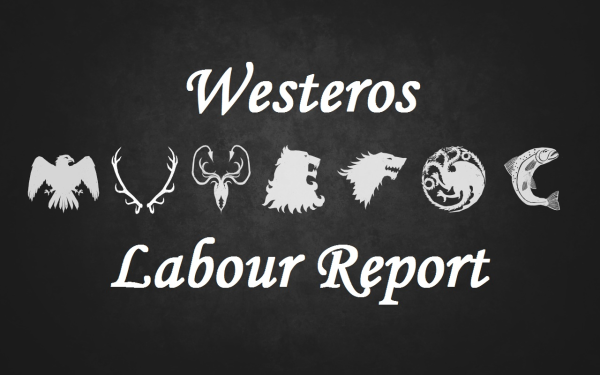 Westeros' labour market has seen a dramatic shift over the last three seasons. After a change of leadership from Baratheon to Lannister, employment of farmers, merchants and craftsmen has seen a sharp, 67% decline, while there has been a boom of spearmen, marauders and pillagers to make up for the losses in the soft skilled trades of vintners of the south. Employment in soldierly is up 61% year to date.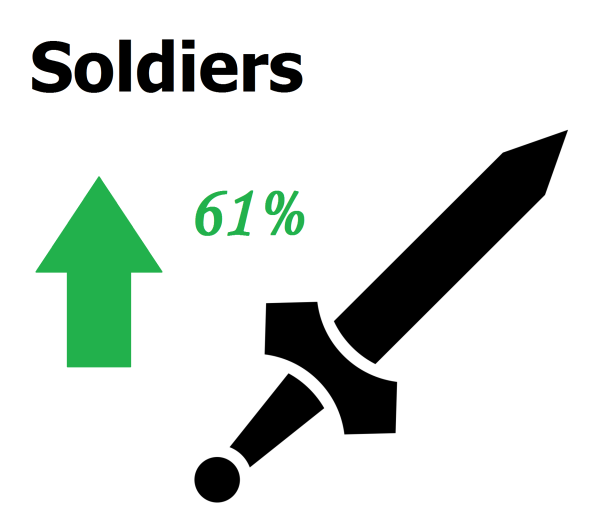 The Dreadfort has seen a boon in dungeon guards with a modest increase of 12%, but that has been offset by a decline in fortification maintenance positions, resulting in a net loss of 41% for the month of March.
The North
Beyond the wall, Wildings are riding in a high labour market after The King of the North made a series of acquisitions prior to his projected march on The Wall.
Castleblack and the Men of the Night's Watch, continue to see difficulty recruiting, with losses caused by White Walkers and other perils resulting in a decline in ranger employment by general attrition of 2,300. On that note, with the dismissal of their current CEO, the Night's Watch is searching for a new Lord Commander, there are also many positions available in the Rookery, with new ravens needing to trained and maintained.
The Free Cities
Despite the hiring of 10,000 Unsullied unemployment in the Free Cities is up 41% due to the release of slaves in Astapor and Slaver's Bay. This number is inflated largely due to the damage to the slaving industry done by dragons and freedom.
Are you going to watch Game of Thrones this season?
Looking for work outside of Westeros?