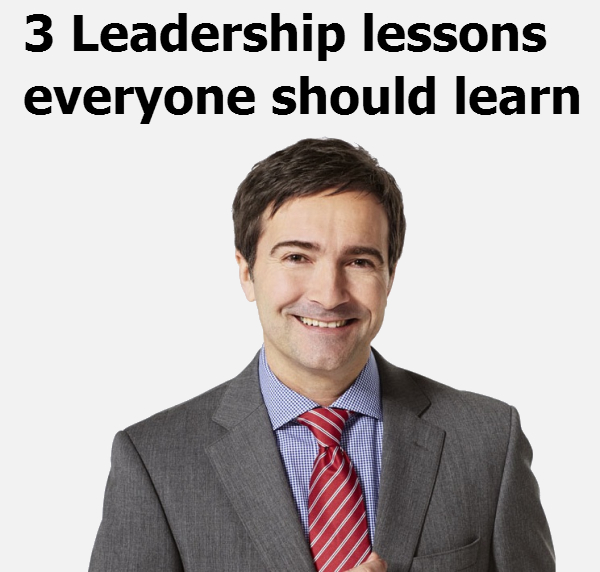 Great leadership is about more than simple business success, it is about how you build your teams, help them grow and watch as they work increasingly well together.
Here are 3 Leadership lessons everyone should learn
1. Allow people to fail
Failure is a powerful teaching tool. Controlling the parameters around that failure and the risk to your business or department are keys to personnel development. Give people the opportunity to try something new, teach them what you can and watch their growth. If they falter be prepared to help them and if they fail let them know that is a part of both life and business.
2. Message control
Giving you teams freedom to communicate builds interoffice cooperation and flattens the typical vertical power structure. There are risks to doing this; you never want to be put in the situation where your stakeholders are being told one thing by one project group and another by yourself or another team.
As a leader of a business, a team or an organization controlling what messages are going where is almost as important as what you're saying. Your reputation is on the line, protect it by building processes and stages of review for external or internal (vertical) messaging. Listen to your team and build concensus - then at least if there are multiple messages they'll be singing the same song - only perhaps a bit out of tune.
3. Stay positive, focus on your successes; don't divide people
Everyone will make mistakes, sometimes we slip up in what we say on a conference call, other times we aren't as prepared as we should be for a meeting. The matter of it isn't whether we'll make mistakes, but what we do afterward - not repeat them.
In cases were have the opportunity to share your accomplishments focus on the positives results, talk about how your projects benefited the teams and keep as up beat as you can be about scenarios that were less than ideal - speak honestly and learn from what didn't work or what didn't bring your team together.
The lesson is to not overreach and to plan accordingly. Division doesn't lead to strength within an organization or team. Controversy can lead to the development of strong ideas but teams need to coalesce into a unit to accomplish anything of real value.