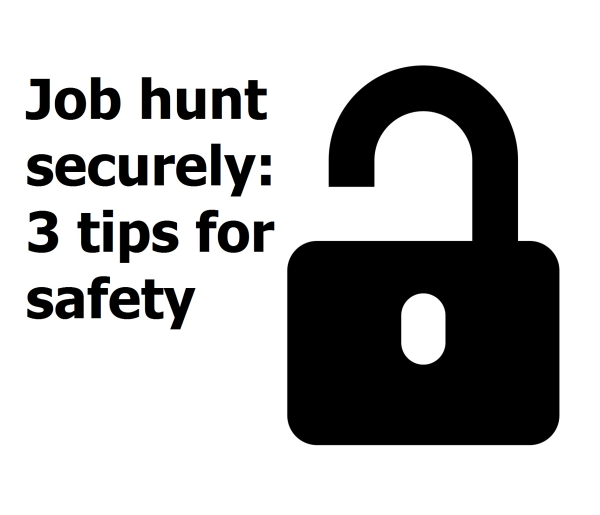 Last week with the reveal that the Heartbleed vulnerability was exposing peoples' private information to identify thieves we ran down a list of best practices of things to leave off your resume.
This week we want to share three other tips to help you keep yourself secure while you're on the job hunt.
1. Avoid open networks
In every coffee shop in the country there are open networks to surf the Internet on. You also have Bluetooth equipment connecting your phone to your computer or your mouse. If at all possible avoid jumping on open networks, this is a great way to expose yourself to data risk.
Instead, try tethering to your phone, which you can password protect. Also, make sure you password protect your Bluetooth transmissions, because that's another easy way to gain access to your private data.
If you must use a Starbucks Internet connection don't do any banking, or make and online purchases over the network. You might still be open to risk but you'll make it a little harder for criminals to access your credit information.
2. Apply to reputable employers
When you need a job sometimes we apply to positions that are a little risky. You might find a contract job on Craigslist, or a fulltime position with a company you've never heard of, that your friends don't know anything about and who's website looks like it was made yesterday.
It isn't hard to build a website, it isn't hard to post a job ad. You need look into company's and their reputations before sharing all of your personal information with them and even more important, when you begin to work with them. Ask yourself, is this company a licensed business? What processes are in place to keep my information secure? How am I going to be paid?
If some of these questions start raising red flags, or if after working with someone for a year you don't receive any T-4 information for tax purposes there may be something untoward going on. Reputable companies will have processes to follow when you begin working if you haven't heard about the company find out as much as you can before applying.
3. Tell someone when you are going for an interview
When you are meeting new people, whether it is a date or an interview it is best to let other people know. Most first meetings today are done in public, but if you are interviewing for a new job in a private office it is always a good idea to tell a friend or family member where and when you are going; if only to have someone call you afterward and ask you how it went.