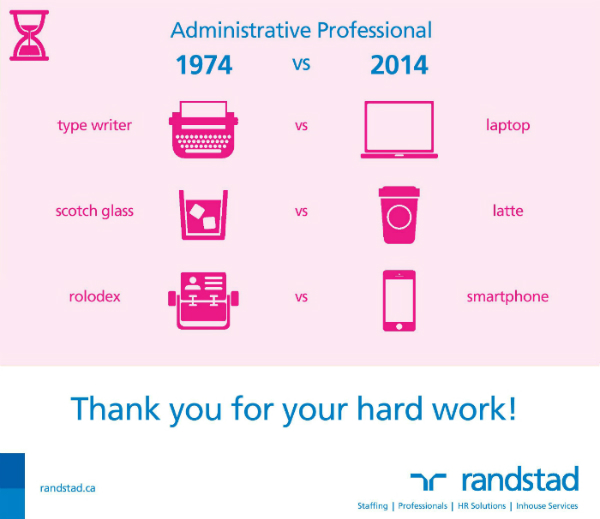 Happy Administrative Professionals Day!

To all of the administrative professionals working today, or who have done the job in the past, thank you for your service and dedication.
The role of the administrative professional has changed a great deal and at Randstad we're proud of both the heritage of the role and what it has become today.
Thank you all for your hard work.