Driven for a rewarding career? Learn more about the roles keeping race cars on the track.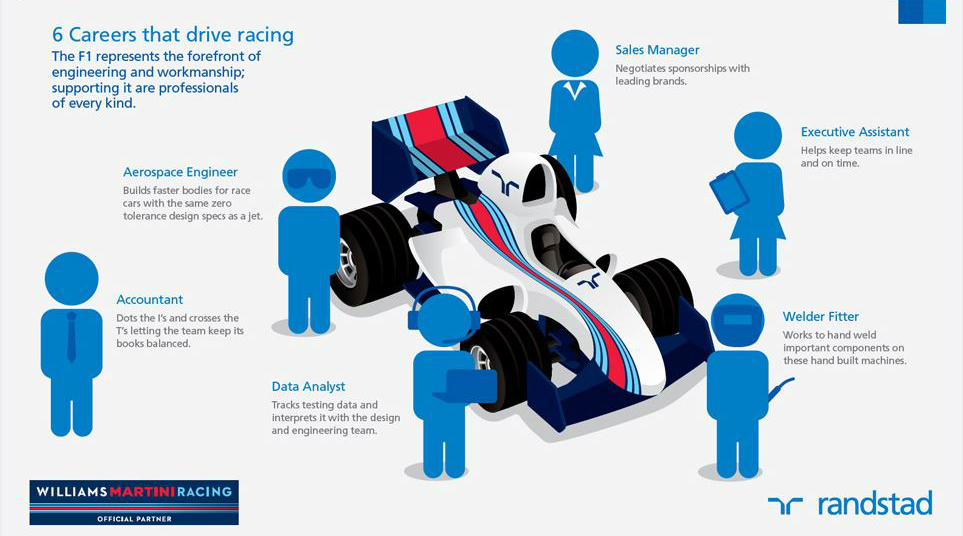 Click to enlarge
The Formula 1's Grand Prix in Montreal isn't just a race, it is a feat of industry, logistics and teamwork. Teams from around the world come together bringing their unique talents to bare in the effort to compete and win. Strong teams are built by leaders with the vision to see how independent team members will work together, empowering the team to succeed. In the F1 teams are striving for perfection and so are we.
Randstad Canada is proud to support F1 and you can count on us to bring the same level of professionalism to your workplace, that race teams bring to the F1.