5 Ways Engineering Firms Can Recruit The Best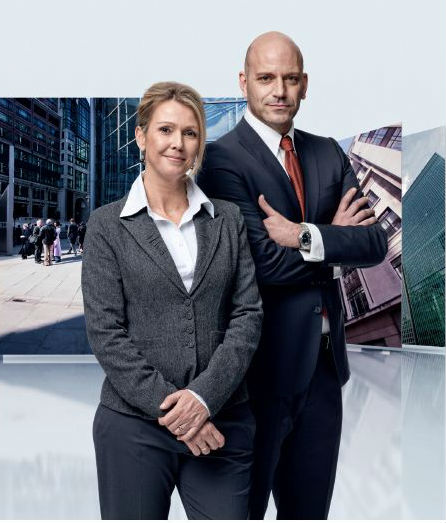 Looking to hire an engineer? So is everyone else.
The facts are clear: Engineers are currently in high demand and that need will only increase over the coming years. In fact, a recent Randstad Engineering study conducted in conjunction with Engineers Canada has projected a shortage of engineers in Canada reaching 80,000, by the year 2020. Engineering recruiters looking for top engineering talent are facing significant recruiting challenges. These days, posting a job ad, interviewing applicants and then being able to hire your first choice for the position is no easy feat. Engineering candidates with hot skills need to be wooed. But how can you entice them?
With so much competition in the engineering marketplace, it's now more important than ever, to be on top of your recruiting game. Consider incorporating the tips below into your engineering recruitment strategy:
Know what you want by way of experience, knowledge, skill, personality and fit for your existing team; stay true to those wants even through adversity. It may take a longer period of time to find the right person, but it will benefit your organization once you've found the right fit vs. the wrong fit.
1. Communicate your company's story
It's important that engineering recruiters do a terrific job articulating what is special about the business. "What's your story? What are you trying to do? What's the vision for the company?" are some of the important questions engineering recruiters should keep in mind. If possible include someone on your team in a similar role, share the experiences of working for your firm in that role. Be clear it is not part of the interview per say but more of an informational session that will shed some light on what working for your organization is like. Make sure that your culture is reflected in every step of the hiring process. From initial outreach, to interviews, to team introductions, make sure that you represent the culture you have, and the culture you're trying to create.
2. Lead with a problem
Engineers are typically people that are passionate about solving problems. They care about having interesting problems to work on and when it comes to your recruitment strategy, this can work to your advantage. During the interview process, share a problem you are encountering (related to their role, of course) and frame your conversation around it. Pique the interest of the engineer and get them thinking about how they'd tackle the issue.
3. Ask for referrals
A great way to recruit talent is to receive a referral from other talented people. Encourage your staff to help with networking efforts by offering incentives for recommending someone who accepts an offer. You can also attend engineering industry meetings and events, serve on committees and become involved. Develop relationships through these events - and don't be afraid to ask for referrals from this network. Make it reciprocal; be sure to refer potential candidates to others in this network when learning of someone who may be a good fit for what they're looking for. Strategically building a network of referral sources will pay off when it's time to recruit.
4. Focus on what engineers want
Competition for top engineering talent is stiff. So when it comes to securing that ideal candidate, it's important to focus on what engineers want and need from an employer. For example:
Top engineers want to work for companies that have leading edge technology. So promote yours, especially if it's more advanced than what your competition is using.
Most engineering candidates are highly ambitious and want to get ahead. So talk about opportunities for advancement and professional development within your organization.
Many engineers want to make a difference. Explain how their work within your organization could potentially help someone or benefit the bottom line.
Skilled engineers require competitive pay and benefits. A strong compensation package can certainly tip the scales in your direction when recruiting engineers. For a look at our recent Engineering Salary guide click here.
5. Move quickly
When you've found the right person, move fast; we are in a very competitive marketplace, don't let someone else get your new employee, while your work to cross your T's and dot your I's.
When it comes time to make an offer, remember to make your best presentation, hit all of your key points and don't offer 10% less and expect to negotiate. In the marketplace today potential employee's may have two or three offers on the table, and often don't want to negotiate. A shortage of skilled engineers is one of the biggest challenges facing engineering recruiters today and with a limited pool of candidates, understanding what motivates engineers is a key component to attracting engineers to Canada's leading employers.