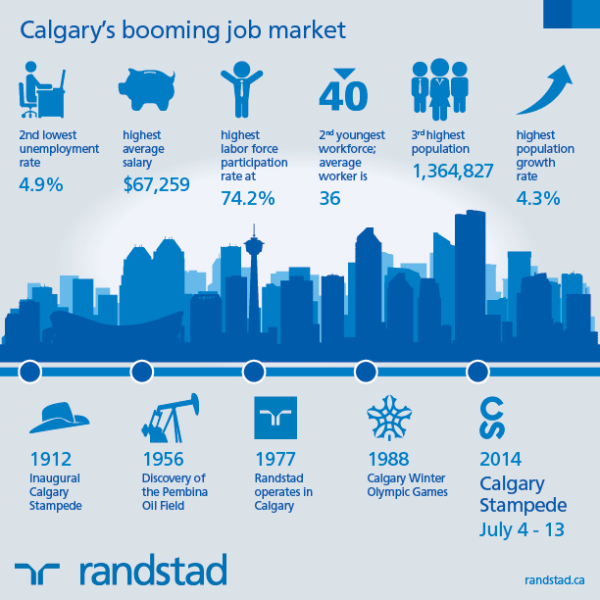 6 Reasons Calgary's Job Market Is Booming
With over 1,360,000 residents, the highest per-capita income, no provincial sales tax and the highest population growth in the country, Calgary has the hottest job market in the Canada.
Whether it is in the oil and gas, technologies or finance sectors demand for people has never been this high.
It is higher than when in 1912, the city grew around the first Calgary Stampede, or in the time after oil was found in Pembina Oil Field in 1956. Today's growth is even greater than the 20-years after the Winter Olympics of 1988 when the population of Calgary nearly doubled.
Today companies of all types are seeking to grow in the city, looking for skilled labourers, engineers and technologists, analysts and administrators to build the tools, run the departments and extract the resources that will drive the Canadian economy.
Whether you are looking for work in Alberta, or need assistance recruiting the people you need, we're here to help.