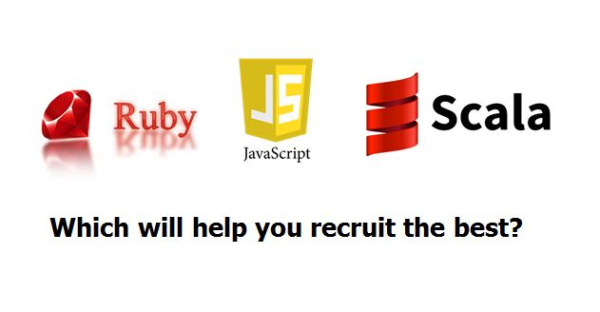 Imagine you are building a deck. You have all the wood and all of the screws you need, but instead of a drill and a power saw you are given a screw driver and steak knife. How much more efficiently would you be able to build that deck if you had the right tools for the job - and if you were going to contract out the work but placed the conditions that a steak knife and screw driver must be used - who would honestly consider takign the work?
The same goes for recruiting developers. You might want the most talented developers and they are looking for work but if you are telling them in your job ads' to use tools (programming languages) that they have no interest in using you're going to have trouble bringing them on board.
Thinking a little bit longer term about how you build a new DEV can improve your hiring and retention.
After speaking with a leading expert in programming language design, Randstad Technologies hosted a webinar focused on helping companies hire top development talent.
To learn how programming languages can benefit recruitment, watch, Why JAVA Will Never Die, an IT Recruitment webinar.



5 Take Aways from the Webinar
1. Programming languages are products
While you might think that a programming language is an engineering tool, they are more like a brand or a product. You can build a deck with any type of drill, but will you choose a Dewalt, or Crafstman? The difference in choice for any single developer can be determined by market forces, the same as if you are going to buy an iPhone or a Galaxy phone – what your peers are using and what you've used previously has more to do with it than if it works well.
2. Programmers are consumers; languages are learned and used if they are attractive and popular
As a programming languages are a brands, that makes developers consumers. Any developer will know between four and six programming languages. They'll be experts in between two or four languages and be proficient in one or two additional languages. Some languages are more easily learned than others ; if you are looking for a candidate and they are missing a language, it doesn't mean they won't be great for a role, it just means they might need two or three months to become highly proficient in the missing language. Don't throw the baby out with the bathwater.
3. Coding languages are chosen by group think
Teams are more likely to choose a programming language based on their previous experiences with a language, what they are currently using and what has open source libraries available. If you are going to make a shift in what languages are used this can impact your current team in unexpected ways – you may need to retrain some team members, or look for new ones with some developers greatly preferring some languages over others.
4. Every language only needs one true expert
There are some tools within a programming language that are extremely specific. They may be rarely used or when they are used they need to be constructed with in such a way that it takes great skill. You don't need a team full of people with that level of skill, you need one person on a project who can set the table up for a team, think of this as the difference between an artisan over a labourer.
5. Programming language choice can drive recruitment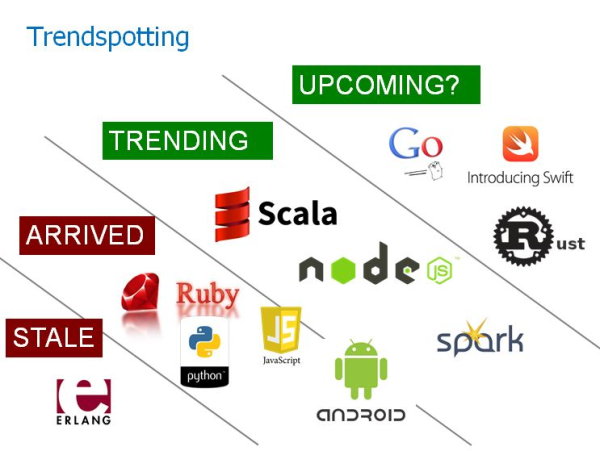 Just like a brand, certain languages excite people. Some people are excited about shoes, others about a brand of beer – developers get pumped about coding languages and which ones your company uses regularly speaks to developers in certain ways.
New languages like Apple's Swift, Google's Go, or Mozilla's Rust are on the rise – while older languages like ELang or Ruby are beginning to show their age. Before you start your next major development project consider who you want to bringing into the company over the long term.
Watch, Why JAVA Will Never Die and get ahead of the recruitment curve.