Who would think it, Canadians are becoming job hunting a
pex predators - seeking out more pay and greater opportunities.
Canada today has a relatively low unemployment rate at 7.1 per cent, despite a poor month on month jobs' number from Statistics Canada the job market continues to creep up quarter over quarter. Like a tortious it has been beating the hare of the global banking and jobs market for the past four years.
One thing that a recent survey we conducted of 400 Canadians shows is that while some parts of the job market may be tepid, Canadians as a whole are willing to leave their jobs for new opportunities.
That isn't the recessionary fear that would make an employee feel indebted and joyful at the idea of having a job. We're absolute sharks right now.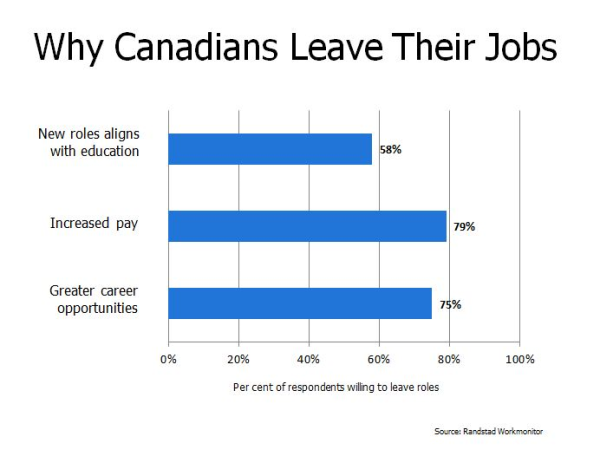 What this graph shows is that Canadians overwhelming willing to leave their current workplace for a new job if the pay is better or they have more opportunities for growth. You can read more about these numbers in our press release here.
Paradoxically 56 per cent of our respondents said they have the perfect job, so may be the grass isn't greener on the other side of the fence, but there is a house down the street with a trampoline and a hot tub.
Read more about this story in, Employer loyalty - it's not dead yet!