Can Ontario's skilled workers, fill British Columbia's LNG labour shortage?
With the price of oil falling rapidly and companies cutting costs and prior to Christmas, the Business News Network invited Randstad Canada's President, Tom Turpin on to discuss a future labour shortage that may be filled by foreign workers on a liquefied natural gas (LNG) project in 2016 – 2019.
In this interview Turpin was asked what really makes up this labour shortage and his succinct answer was that Canada has a relatively small labour pool that is trying to simultaneously complete some very large projects.
Another question was, is there a pool of labour elsewhere in Canada that could fill the requirements out west for petrochemical workers. In short, no. Even though Ontario has a great number of workers, many of them skilled, it isn't as though they all have transferable skills into oil and gas engineering.
The best way to outline this shortage is to look at historical oil well drilling and completion data. Alberta has held the lion's share of drilling and oil and gas activity, not just in the past year, but over the past three decades. If you were looking for lumberjacks you wouldn't go to the desert, Ontario is the oil and gas desert.
Alberta accounted for 62% of oil wells completed in Canada in 2013, to put that into context all of Eastern Canada's participation in the oil and gas industry, the Eastern provinces, accounted for .0047% of wells completed.
Dating back to 1981, this imbalance in production is even more spectacular.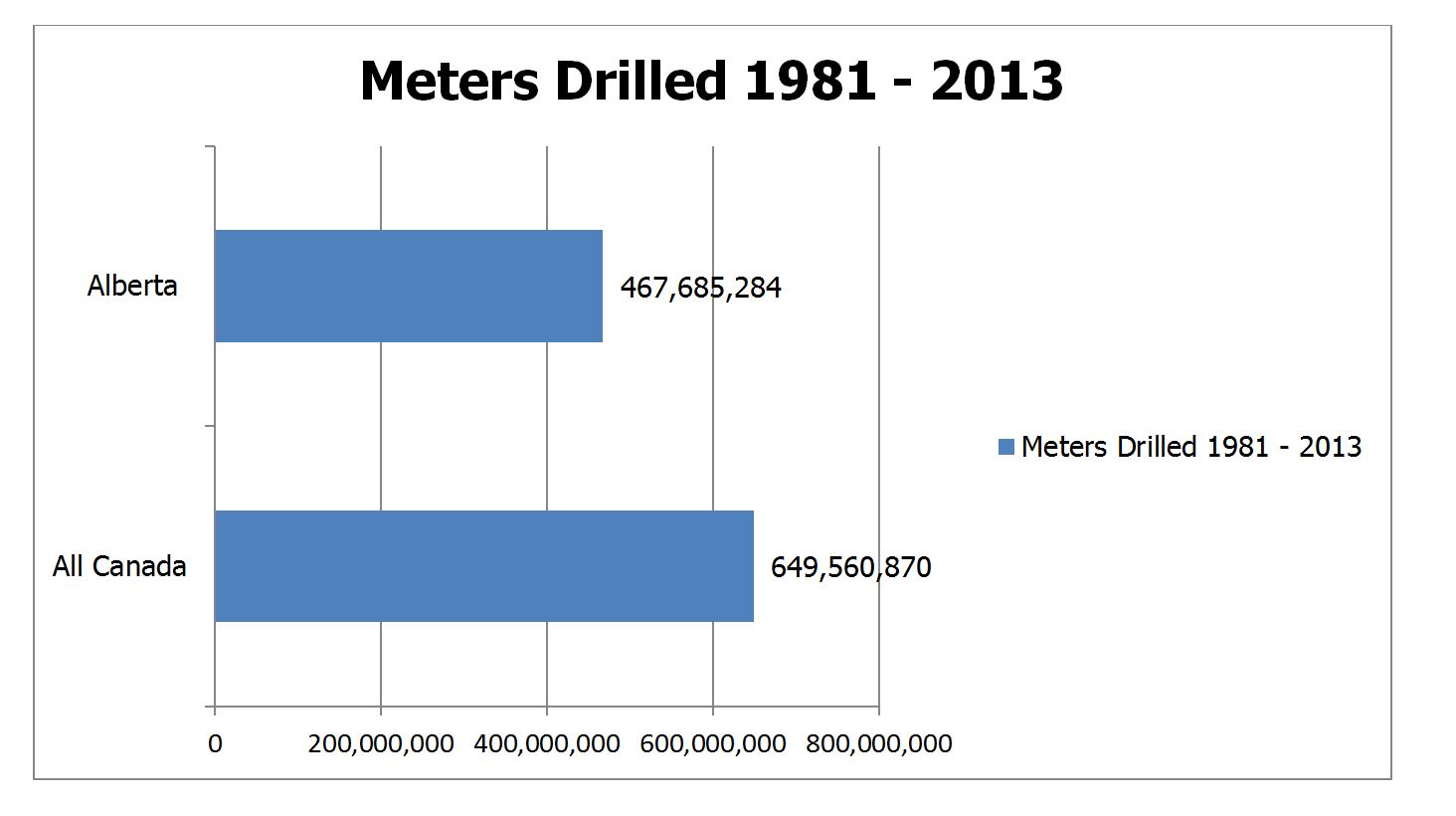 Alberta has accounted for 72% of Canada's last three decades of oil well drilling. Any expertise that the Canadian labour market has had in oil and gas and LNG processing has been out west and has been for the past 30+ years.
For more on drilling statistics, visit, the Canadian Association of Petroleum Producers
Looking work in the oil and gas sector, click on the button below and apply today.
Latest Posts