Today we're bombarded by information; we're emailed action plans, resumes, projections and presentations. We are on the phone at work, during our commute, at home and in bed and when we're not, we're worrying about getting more things done.
Conferences, likes #HRPA2015, in Toronto on January 21 – 23, give us the opportunity to disconnect from some of that bombardment, we get to slow down, meet people and most importantly listen to others.
1. Networking is informal training: When we network, we're doing more than collecting business cards. We are talking with our contemporaries, discussing similar situations; in some cases have substantive discussions about problems both parties may be experiencing. Great networkers engage with new contacts immediately – if you are speaking with an expert listen to what they have to say, it could spur a breakthrough on a problem you've worked on for months. If you are looking for human resources jobs or new oppportunities conferences are key to your networking strategy.
2. New suppliers can be better suppliers: Conferences and tradeshows in some part are about giving business opportunities to find new clients. Don't be afraid to be sold to. New systems, processes or service providers can bring new energy to an internal discussion, they can give you context on the costs and barriers to completing important projects and a little competition has never hurt a renegotiation in the New Year.
3. Raise your awareness: There are business and industry issues you aren't aware of. No one omnipresent – although attending an industry conference is a way to get closer to it. Ask questions, engage in conversations, share what you are learning and experiencing and people will do the same with you.
4. Find latest research: There are always presentations on new pieces of research that you can listen to then read up on later. Nothing heads off criticism of a program better than backing it up with industry leading research. Arm yourself with the best information available and try to get copies of studies at conferences.
5. Recharge your career batteries: Sometimes you need an exciting conversation about your industry to give yourself a boost or remind yourself why you are in your field of work. Conferences are about promoting your success, educating and selling yourself or services to the industry – the stories of success shared are inspiring, take advantage and charge yourself to full.
6. Listen to Great speakers: Attendees and suppliers aside, you are going to the #HRPA2015 to hear from the great set of speakers. Conferences give industry experts and great presenters the platform to share their craft and knowledge with you. Go and hear from them and bring what you learned back to your organization.
Who we're excited to hear from at #HRPA2015
Crossing the Line in the Workplace: Thursday, January 22, 2015, 4:30 - 5:30 PM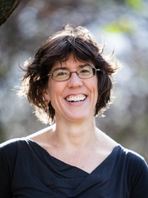 This panel discussion will dig into workplace harassment, what can be done to prevent it and why it is happening at all, the panel features Edward Greenspon, @egreenspon, the former editor of the Globe and Mail and Dr. Sandy Welsh, @sandywelsh and expert in diversity, sociology and workplace culture who will break the issue down and have an exciting discussion.

Seizing Opportunity in an Unpredictable World: Thursday, January 22, 2015, 8:15–10:00 a.m.

Frans Johansson, @Frans_Johansson, an entrepreneur and author will explore eye opening moments that help people and businesses transition to new paradigms.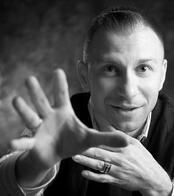 Information Bombardment: Rising Above the Digital Onslaught: Wednesday, January 21, 2015, 8:15 -10:00 a.m.

Back to the point on information overload, Dr. Nick Bontis, @NickBontis, is going to share insights from his book about how to segment the information we're receiving, improve our productivity and learn faster.

Think Like A Freak: Friday, January 23, 2015, 8:00 – 9:45 a.m.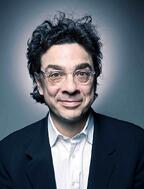 If you haven't read Freakonomics you are missing one of the most dynamic shifts in perspective and understanding how the gears of business actually shift. Join author and journalist, Stephen J. Dubner, @freakonomics as he shares ways to train your brain to be more creative and successful.

Why not join @RandstadCanada on the floor at #HRPA2015 at booth 114, or share your thoughts wIith us on Twitter.
Register with us today to meet with our team at #HRPA2015 and receive a copy of the Randstad Canada 2015 Compensation Survey, the foremost resource for salary information.