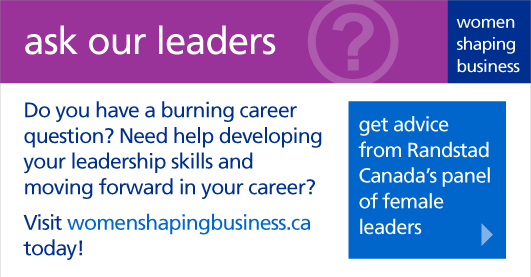 Through our Women Shaping Business program, we want to provide you with valuable insights that you can use to assess the leadership of women in your organization, evaluate your own professional career growth plan, and inspire you to reach out, connect and keep the conversation going.
With this in mind, Randstad Canada's Leadership team invites you to submit a burning question you have on career development, mentorship, leadership skills, or any other topic around women in business. Submit your question using the form here and a member of our Ask Our Leaders panel will provide insightful advice to help you manage your career.
This week's featured Randstad Leader is Patricia Taillon, Regional Director of Professional Services in Finance & Accounting at Randstad Canada.
This week's question:
I am an accountant and my profile is liked by many recruiters, but there are no jobs or very few that I am getting calls for. I am trying every day to build network. What advice can you give me?
Networking is super important but you need to have more than a Linkedin profile or a presence in any other social media channel. Follow companies that you're interested in: you'll learn more about them and know when positions open up. Knowledge about those companies will help you to adjust your resume or provide you with talking points when you are presented with an opportunity to meet with them.
It is also important to have a presence in accounting networks like the CPA association or the chamber of commerce. You'll open yourself up to meeting likeminded individuals who work in your industry and who may be able to help you with your job search. These associations are also great for meeting company representatives and recruiters from agency or companies.
Lastly, I would suggest calling those agencies who have liked your profile to discuss your career expectations. It is important to stay top of mind with recruiters- Timing is everything! Make sure to leave an impression with the recruiter. Your personality is what will bring added value to companies on top of your technical skills.
About our Leader: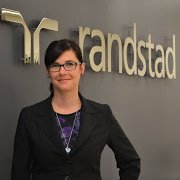 Patricia joined Randstad Canada in 2005 as a staff consultant. Since his arrival, she has held the positions of Certified Staffing Consultant, Account Manager, Team Leader, Financial Services Senior Branch Manager and most recently Regional Director of Professional Services in Finance & Accounting. Patricia is active in the business community of Greater Montreal with the following organizations: InterConnection program of the Chamber of Commerce of Montreal, the Young CPA of Montreal and the Association of CPA Montérégie. In addition, she has been involved with ESG UQAM as a mentor for 2nd cycle graduates in Finance & Accounting.