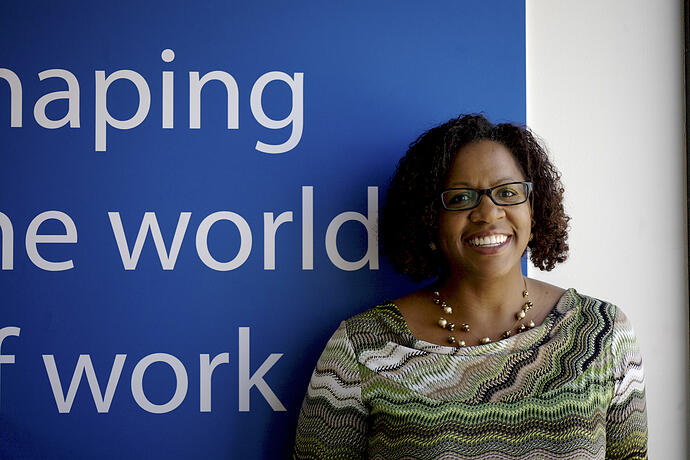 Faith Tull, Senior Vice President of Human Resources at Randstad Canada, is a seasoned Human Resources professional with over 25 years of experience in the discipline. At Randstad Canada, she's responsible for leading and directing the Human Resources team and contributing to the achievement of the organization's short and long-term business objectives through the development of leading edge programs and services. Faith reviews and establishes HR business priorities on an ongoing basis to ensure results have a positive impact on internal and external clients, and continues to position Randstad as an employer of choice.
How do you grow influence in an organization?
You grow influence by bringing your voice to the table when it is asked for, so ensuring that you are bringing data and facts to back up the information you're putting forward. Being great communicators, being transparent with your team, in this day and age employees are striving for information. They want to know where the company is going, how they're going to get there. So be very open and transparent with your employees and be great communicators that are present with the business. Not being afraid to roll up your sleeves, get your hands dirty just to show that we're all in this together.
When you're ready to lead, how do you get noticed?
You get noticed by knowing your team, knowing your business partners, and knowing your sponsors. Be prepared to give them relevant information and feedback to show your value add to the business. So you get noticed by your successes and your track record and understanding what drives the business and what value they're looking for so that you're able to be that strategic business partner that we hear.
Want more insights on becoming a great leader or to download a copy of our Women Shaping Business Study 2015? Go to http://www.womenshapingbusiness.ca
Join the Women Shaping Business Linkedin Group, and keep the conversation going all year around!
Follow us on Twitter @RandstadCanada with hashtags #womenshapingbiz and #mywfactor