Lauralee Guthrie, Digital & Social Media Director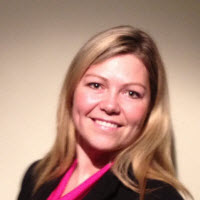 Lauralee Guthrie is the Digital and Social Media Director for Randstad Canada. With her

passion for social media and all things digital, she is responsible for developing the online strategy and works with agencies and an internal team to manage the implementation and results of Randstad's online presence.
A big believer in online analytics and testing, Lauralee has been able to increase online results and achieve corporate objectives with new and enhanced digital strategies and techniques. With over eight years of experience in social media, search engine optimization and other digital marketing methods, she is helping Randstad achieve their online goals.
Lauralee Guthrie and Social Media on Google+
Blog posts by Lauralee Guthrie: