Randstad Engineering Launches National Engineering Salary Guide
Randstad Engineering launches the 2014 National Compensation Survey, providing industry insight into compensation and hiring trends within the Engineering sector.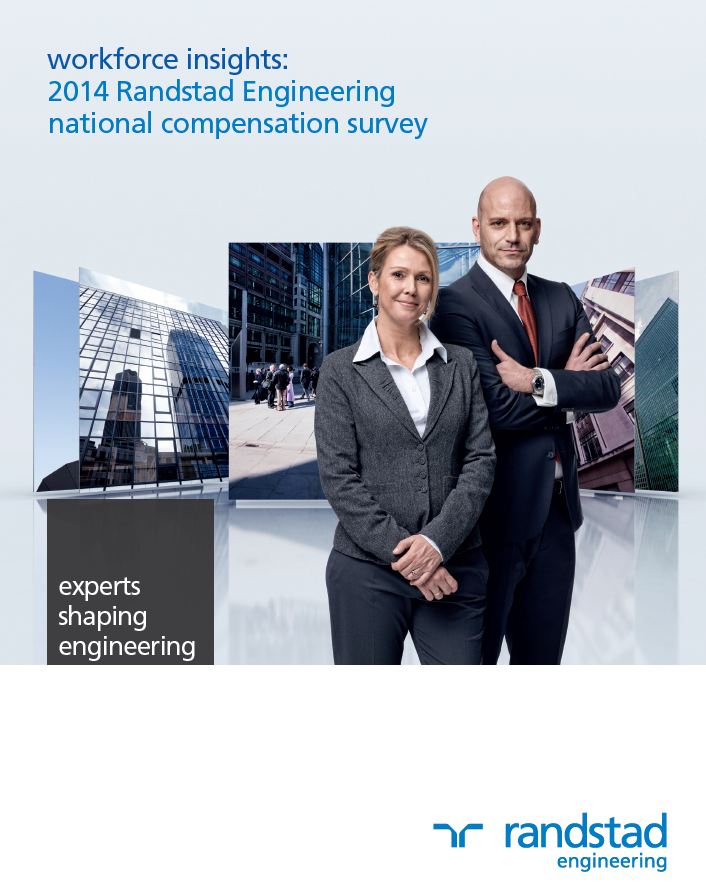 TORONTO, May 26, 2014 – Wondering what a chemical engineer earns in Alberta, or a civil engineer in Montreal? Is the salary for a drafter higher in Toronto, or in Vancouver?
Randstad Engineering has published the 2014 National Compensation Survey which provides salary information for the most prevalent and/or in demand engineering positions in the country. With salary data provided by the Economic Research Institute, salary details are provided for 58 cities across Canada. Companies can use this valuable information to adjust current salaries based on market factors to ensure they are competitive locally.
"Today, more than ever, employers need credible, up-to-date information to ensure they retain a competent, engaged workforce," says Tom Turpin, President, Randstad Canada. "Money does matter to job seekers, and they have access to a wide range of tools to help them validate their worth in today's employment market. With this guide, employers can make hiring decisions, both geographically and strategically, with deeper insights into each regions employment market. And it's the employers who acknowledge the average salaries for key roles within their industry, and adjust their wages accordingly, who will be better positioned to attract the best and brightest," he says.
A few highlights from Randstad Engineering's salary guide:
A project manager (in construction) with 5 years of experience earns $110,221 in Vancouver and $87,388 in Halifax.

Wages for a health and safety officer (in energy generation) with 7 years of experience vary from $65,271 to $132,648.40 across the country.


In Canada's largest markets, an electrical engineer with 10 years of experience earns $98,637 in Montreal, $104,294 in Toronto and $145,615 in Calgary.
This guide provides a definitive snapshot of salaries and employment market trends across Canada's competitive engineering landscape. The survey has collected salary data on hundreds of specialized roles from diverse industries and focuses on 58 cities across Canada. This data will allow employers to make direct comparisons of the salaries provided to engineers and skilled technologists from coast to coast. This resource also gives a broad look at salaries for professionals at different stages in their careers with data on experience levels of five, seven and 10 years of experience.
To download the full salary guide, click here.
-30-
For more information please contact;
Dayana Fraser at
416.962.9578 x2317